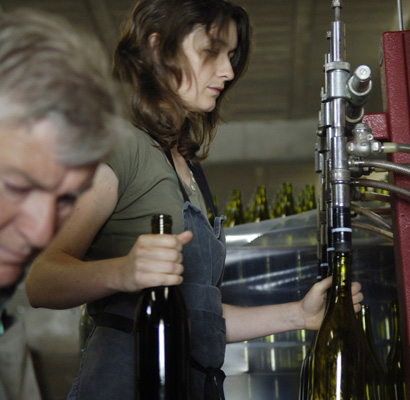 To taste and to toast



The Savigny reds are of an average-colored intensity. They have a strong yet elegant bouquet with predominately fruity overtones (Morello cherry, blackcurrant and raspberry), which evolve into more complex aromas (strawberry, undergrowth) after a few years. Supple, discretely tannic and not very acidic, they are light in structure and delicate with feminine overtones. The ageing process is extended to between five and ten years for the stronger and sturdier premier cru reds (twenty years for great years). Savigny reds go well with light dishes as well as red and white meats, including game birds. They are also recommended as an accompaniment to Epoisses cheese.

The Savigny whites are quite distinct and become mellower with time to produce harmonious and solid wines. They have a very marked soil taste; a rich, generous and perfectly balanced texture and a fresh and fruity mouth. Some have been compared to their famous and close neighbor, the Corton Charlemagne. The Savigny whites can accompany seafood, hot pâtés or terrines and asparagus.

back